Quiet Lightning on November 1, 2021 / a literary mixtape curated by Anna Allen + Danny Recht
Submissions are open for our next literary mixtape, to be held on November 1, 2021. This will be a *virtual* event – you do not need to commit to being in the SF Bay Area in order to send in work.

We're accepting writing of all kinds to be performed one night only and published in sPARKLE & bLINK 112, featuring cover art by a local artists TBA! Curated by Anna Allen and Danny Recht, all selected authors will be paid.

Submissions are open through end of day Friday, October 8, 2021.

About the curators
Anna Allen, from Stockton, California, is a performance poet. She's been published in Sparkle and Blink, little death lit, Chronicling Lit and others. Her poetry reflects the darkness and light that has been part of her life from the beginning.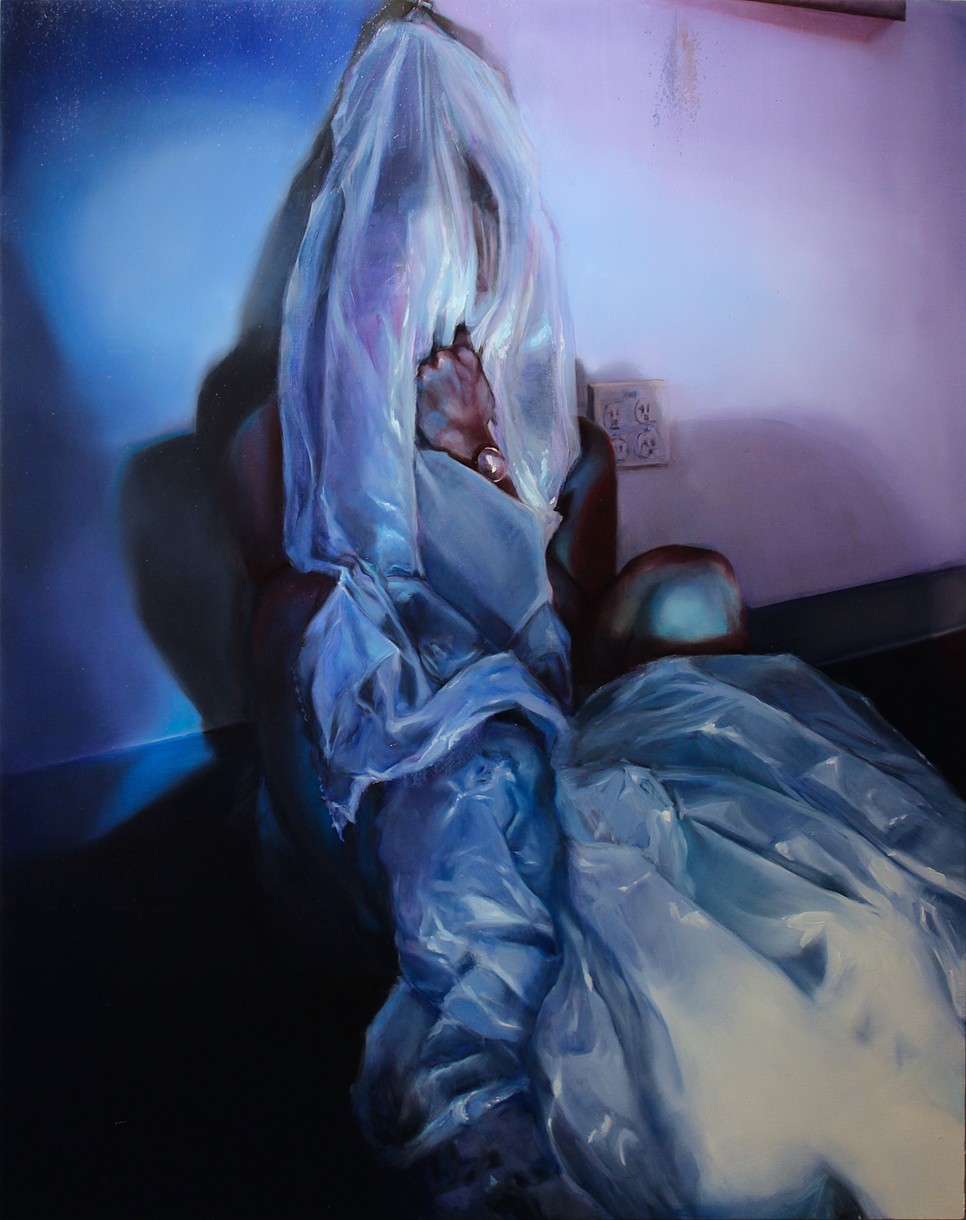 Shown above: "Outlet" by Felicita Norris, cover artist of sPARKLE & bLINK 109.

***

GUIDELINES:


Send us any kind of writing. Any kind! Make up new kinds and send them to us.
No one gets more than 8 minutes of reading time. This varies of course but don't send us more than 1,500 words unless you've timed the piece(s) multiple times and your speedy performance of the text somehow enhances it. We sometimes make an exception to this rule, but rarely.
You may submit more than one attachment, but the word count of your entire submission should not exceed 1,500.
By submitting, you commit to be (virtually) present for the date: Monday November 1, 2021.
Do not put your name anywhere — neither in the submission itself nor in the subject/title/filename of your submission.
We publish the accepted submissions in sparkle + blink for every mixtape show. It's OK to submit previously published writings, but please let us know where they were published so we can give proper attribution.
You may submit audio, but all submissions must include full text.
We welcome and encourage submissions in any and all languages, but all submissions must also contain an English translation.
--
Don't hesitate to contact us for any reason: evan@quietlightning.org.
--


About Quiet Lightning
Now in its 12th year, Quiet Lightning is a San Francisco-based literary nonprofit with the mission to foster community based on literary expression and to provide a safe and supportive arena for said expression. Our flagship is the literary mixtape, a submission-based series with a completely blind selection process and different curators for every show, for which there are no introductions or banter. The shows are published as books, handed out free to the first 100 people at each show. All participating artists are paid. We've now produced 142 shows, featuring 1,738 readings by 924 different authors in 91 venues and 117 books, curated by 76 people. Quiet Lightning also maintains Litseen.com, a daily calendar of literary events.